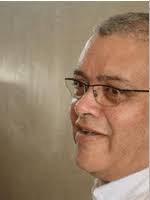 The potential for social media to support activism is hotly debated. Carl J Lotter, is pioneering an approach on social media platforms to provide a "voice" to small business in South Africa. I have joined the groups on Facebook and Linkedin and have found the discussions informative, and having huge potential. We asked a couple of questions to Carl, about the initiative.
How many members have signed up for the "Voice of Small Business in South Africa" across social networks?
My total contacts in Linkedin & Facebook are 3500. Total for Voice for small business 832
Congrats on the large number of people signing up on the networks. Why do you think such a large number of people have signed up?
Many share my concern that given all that we know about business from studies undertaken and experience at the cold face, government has been unable to deliver support as the voices among small business is a cacophony of many voices and government does not know how to respond.
Why have you started this initiative?
My formation has been in banking and I have seen and continue to see only lip service paid to this vital aspect of economic development even in face of all the research done around the world. One common outcome of this research has been that jobs and wealth can only be created through small business. Government holds the key and ZA government has acknowledged this in policies at the Department of Trade and Industry and in the New Growth Path. I started this initiative to bring this sector and government together just like what happened around the World Cup. It is the only way for success for SMME and for government policy to benefit the economy.
Do current structures in organised business, not already provide a voice for small business?
Many trade and industry associations and government have it in their mandate but have been unable to give it a go. It really should be a government paid initiative via BU (Business Unity South Africa). They too have it as a mandate. But BUSA is so internally riddled with baggage of the fragmented past. We must remember government forced Big Business into this unity vehicle but inside the vehicle is a lot of individual organizations with some big ego's carrying their fights from the pre BUSA formation. So they have not attended to this aspect of the mandate. The government organization SEDA (Small Enterprise Development Agency) is weak and lame and do not have the knowhow to bring this unified voice of small business about.
What feedback have you received from members?
Overwhelming support both via social media and directly and privately from leaders in government and private sector.
Looking ahead, what plans are in place to take this initiative forward?
Firstly I would like the ministers and DG's of the economic cluster to endorse and support the VOICE. Next I would like the CEO's of all state owned enterprises to make similar commitment. On the business side I am seeking support from business organizations. I approached Business Unity South Africa but they say I must go via their member. Now this bureaucracy is precisely the kind of thing that will destroy this initiative. Because at the member level of BUSA are too many ego's. They all want to be the one to shape this initiative from their own selfish perspective.It should be a government mandate to BUSA; supported by funding to be taken up by members.
Do you think small businesses are provided adequate support by government, especially in terms of trade and industrial policy?
No. They have not been adequately engaged. Government has relied on research from educational institution but has not heard from the ground except in fragmented anecdote and the view of powerful players among big business.
How can small businesses become involved in the "voice"?
Sign up on LinkedIn and Facebook and respond to the discussions or to me at cjohnlotter@mweb.co.za.
How can a website like Zapreneur assist small businesses in South Africa?
Help with the communication of this initiative both to government, business and all who have a passion for economic development. Secondly by helping SMME to become social media savvy.One of my other ideas is that Khula must be become a social enterprise bank for SMME. Zapreneur can help to educate what a social enterprise is and how Khula Bank could become such an institution.
[Ed Note: Thanks for the useful suggestions, and Zapreneur will take this into account as we plan the official launch]
Profile of a Small Business Champion
Carl J Lotter : Profile
Carl is a senior associate at the Africa Strategy Group.
Carl specializes in international trade and investments, corporate governance and government relations; providing strategic advisory to both business and governments.
A former diplomat – Carl served as South Africa's trade & development representative to Australia and the USA – he has extensive international experience in the financial services, energy and water utilities, minerals and other strategic economic development sectors. In recognition of his leadership in developmental economics, Carl was awarded the Hubert Humphrey Fellowship by the USA government; enabling studies at the Boston University School of Management, focusing on finance and investments in developing countries.
Carl is the recipient of the Harvard South African Fellowship and attended Harvard University as a Senior Fellow attached to Elliott House. He also attended Harvard Business School's Senior Executives Development program. On completion of the program, he undertook an internship at Barclays Bank International Division in New York, USA.
Carl is passionate on issues related to economic development – focusing on developing processes and practices, to promote corporate governance and international best practices in business and government.