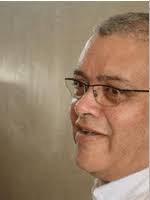 The potential for social media to support activism is hotly debated. Carl J Lotter, is pioneering an approach on social media platforms to provide a "voice" to small business in South Africa. I have joined the groups on Facebook and Linkedin and have found the discussions informative, and having huge potential. We asked a couple of questions to Carl, about the initiative.
How many members have signed up for the "Voice of Small Business in South Africa" across social networks?
My total contacts in Linkedin & Facebook are 3500. Total for Voice for small business 832
Congrats on the large number of people signing up on the networks. Why do you think such a large number of people have signed up?
Many share my concern that given all that we know about business from studies undertaken and experience at the cold face, government has been unable to deliver support as the voices among small business is a cacophony of many voices and government does not know how to respond.
Why have you started this initiative?
My formation has been in banking and I have seen and continue to see only lip service paid to this vital aspect of economic development even in face of all the research done around the world. One common outcome of this research has been that jobs and wealth can only be created through small business. Government holds the key and ZA government has acknowledged this in policies at the Department of Trade and Industry and in the New Growth Path. I started this initiative to bring this sector and government together just like what happened around the World Cup. It is the only way for success for SMME and for government policy to benefit the economy.
Do current structures in organised business, not already provide a voice for small business?